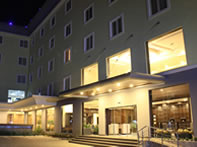 The Diplomatic Suite consists of a room, large private lounge, bar and a visitors' restroom all in one suite. This room has an inbuilt microwave and a kitchen sink.
Designed for guest that require luxury, space and comfort, the Diplomatic suite embodies all these in a single package. Weather it's a spacious area that can accommodate playful kids, or a VIP in transit, the Diplomatic suite easily meets the space, privacy and luxury requirements among hotels in Lagos.
This room is equipped with a large screen LED TV, minibar, fridge, clean linen and towels. Others are a fire blanket, table and standing lamps, toiletries and much more.